Omega VRT Vertical Juicer Silver 370 HD- Demonstrator
ON SALE NOW (reg. $519.99)
Demonstrators do not ship free as we have discounted them already!

This wonderful juicer is the best we carry and has it's full 10 year warranty. We have used it only a couple of times.
With the Omega Heavy Duty 370 Vertical juicer you can make fresh juice out of just about any fruit or vegetable including leafy green and sprouts, berries, citrus fruit and even wheat grass. It has lots of power with yet takes up very little space on the counter because of the vertical design. Most juicers process the juice at a high speed of usually 1650 to 16,000 RPM destroying many of the healthy enzymes and causing the juice to break down not long after being extracted. The VRT HD370 model (we call it a Vert for short) juices at a low speed of 80 RPM which prevents oxidation and allows the juice to be stores up to 72 hours in the fridge. Because of the low speed, the Omega VRT HD370 juicer is also very quiet to run in comparison to the high speed juicers.
CLICK HERE TO SEE OUR DEMONSTRATION OF THE OMEGA VRT JUICER

CLICK HERE TO SEE THE VRT JUICING SOFT FRUITS
The Omega Vrt HD370 is the best model that Omega makes with a revolutionary design the features a large vertical auger that presses the food against a fine screen to extract a wonderful flavourful juice. The juice comes out one side into your glass or pitcher to catch it and the very dry pulp emerges from the other side into a bag or container of your choice. An automatic wiper continuously cleans the screen to keep the juice flowing. The screen is made of ULTEM which is highly indestructible and can withstand heavy duty juicing. Some of our customers even use this model in commercial-type operations to produce juice for their health- conscious customers. There is also a handle on the juice bowl which makes it easier to handle to get the last drop of juice out before cleaning.
We have also discovered that we can make some great nut milks using this juicer. Click here for how to use the VRT juicer doing nut milk.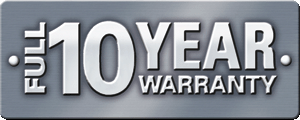 What can you juicer with a VRT HD?
all hard fruits and vegetables like carrots, beets, apples, pears,

all soft fruits like peaches, berries, plums

fibrous vegetables like celery

all sprouts and wheat grass

citrus fruits

all kinds of nut milks including almond and cashew
Easy to Assemble - Drop in the selected screen (fine or coarse), drop in the vertical auger and add the lid, lining up the dots. With only few parts to use, cleaning is easy as well.
VRT Frequently Asked Questions
FEATURES:
Speed - 80 RPM Operation for Optimal Efficiency

Motor - 1/4 HP Condenser Motor

Weight - 10 K.

Dimensions - 7" W x 8 1/2" D x 15 1/2" H (178mm W x 216mm D x 394mm H)

Wattage - 250 Watts

Usage - CSA and UL listed

Warranty - 10 year

Juicer features

Fine and Coarse Juicing Screen for Pulp Control

Capable of Juicing Wheatgrass at High Yield

Auto Cleaning System

Built-in Handle

Available in 120V/60Hz